Brazilian footballer Felipe Melo describes Messi as a person who kicks back when he is being pushed down. He says that Messi always wants to have more. It is thisnature whichhelps him to score and to be named in the top three players in the world. Melo said that he will be saying stories about Messi to his grandchildren and especially about the game were Brazil defeated Argentina.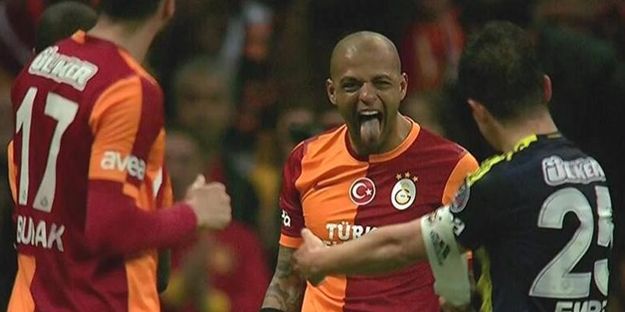 The midfielder has been a part of many clubs of Europe and is now currently playing for Palmeiras. He has played for Juventus, Galatasaray and another bunch of clubs. He has played in the Brazil squad too. He was part of the winning team to of Confederations Cup 2009. He has played 22 games for his country. Melo has played against Lionel Messi in both of his club and international career.
In a talk with Ole, he told he has played
a lot against Messi. He describes Messi as fearless and if he is kicked, he will stand up and come back for more. This quality makes him special and he belongs to one of the top three best players of the current and future football.
Melo has been criticised for his style of play because more of it was aggressive. He defends himself saying that he had more football in his style rather than the assumption of people. His name still belongs to the one if the best assist to Robinho ona match against Netherlands in World Cup 2010.
"When people think of Felipe Melo, they think of kicking, but I wasn't just about kicking. I did not play at Juventus, Inter, Fiorentina and Galatasaray just by kicking people.I won 15 trophies, I have a little bit of quality too," said Melo about the Argentine captain and superstar.