Gabriel Heinze became a Manchester United player in the summer of 2004 from French giants Paris Saint Germain (PSG). Manchester United paid around £6.9m to sign Heinze from PSG in June 2004. His Manchester United debut came during the 2-2 draw at the home of Bolton Wanderers in the league and he celebrated the occasion with a goal. Gabriel Heinze made a good impression at the start of his Manchester United career and he quickly became the first-choice left-back at the club.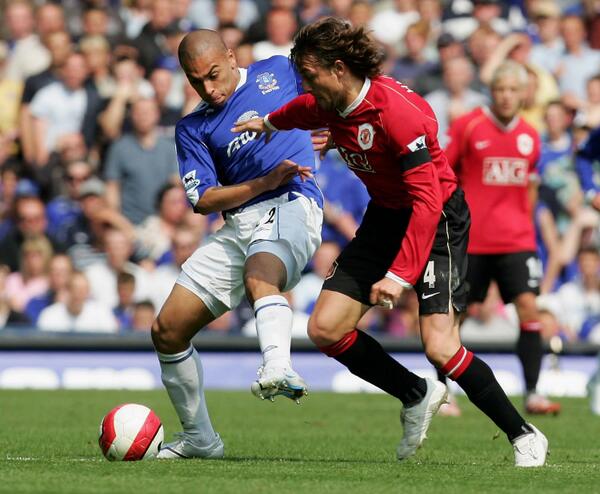 Heinzewas voted as the best player at Manchester United at the end of the 2004/05 season. The Argentine defender suffered an injury during the Villarreal game in the UEFA Champions League on September 14, 2005. The injury against the Yellow Submarines ruled Gabriel Heinze out of the rest of the 2005/06 season. He had scored twice during the second leg of the Champions League qualifier against Hungarian side Debrecen in a game which ended 3-0.
Gabriel Heinze made his comeback from the injury suffered against Villarreal with the reserve team in April 2006.The Argentine picked up an injury in his third game back and he was unable to make a first team appearance until the end of the season. While he was injured, Manchester United signed French left-back Patrice Evra from AS Monaco in the French top flight and he went on to become the first choice ahead of Heinze.
Heinze returned to play for the first team during the 2006/07 season. He won his place back in the Manchester United first team as a central defender due to an injury crisis. He captained the Manchester United team for the last two games of the season after the Premier League title had been sealed. Gabriel Heinze was the skipper for the away game against Chelsea and the home game against West Ham United.