Gabriel Heinze featured for Argentina in the 2007 Copa America final against Brazil, but he could not prevent his team from being beaten convincingly by their arch rivals. Gabriel Heinze was on the left side of the Argentina defence that conceded three goals on the way to a 3-0 defeat to Brazil.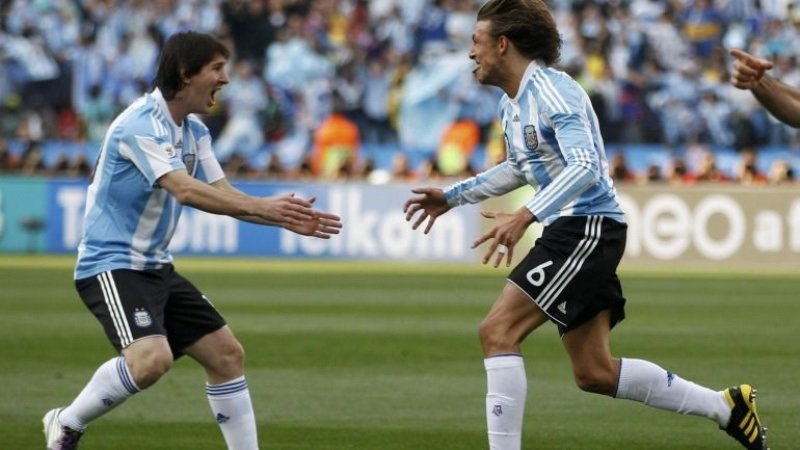 Apart from Gabriel Heinze, the Argentina defence also had Roberto Ayala, Gabriel Milito and Javier Zanetti in front of shot stopper Roberto Abbondanzieri.
Argentina came into the 2007 Copa America final hoping to end their long wait for a major trophy.Their last trophy was at the 1993 Copa America finalahead of the meeting with Brazil at theEstadio Jose Pachenco Romero Maracaibo in Venezuela.
Brazil took an early lead during the 2007 Copa America final thanks to Julio Baptista. His goal arrived in the fourth minute and set the five-time world champions on their way to victory. Roberto Ayala then put through his own net to take the Brazilians towards the title. The Argentine defender put through his own net five minutes from the half-time break. Ayala was the captain for the Argentine senior national team at the tournament and his own goal delivered a physiological blow for the two-time world champions.
The Brazilians had a two-goal lead at the end of the first half courtesy the goals from Julio Baptista and Roberto Ayala (own goal). Brazilian substitute Dani Alves then wrapped up the win with a third goal for his team in the 69th minute. Alves had come on as a first half substitute for the injured Elano.Elano played for 34 minutes before he was subbed off for Alves due to injury.
Argentinahad to wait for many more years before their trophy drought ended earlier this year at the 2021 Copa America tournament in Brazil via a 1-0 win over the hosts in the final.