Argentina international Lionel Messi has said that he has no regrets after failing to win the Champions League title with Barcelona last season and the Spanish giants will go again in the quest for the European crown. Messi was the standout performer for the Blaugrana last term with more than 50 goals across all competitions, but the club were slightly disappointing on their season objectives as they only managed to win the La Liga title.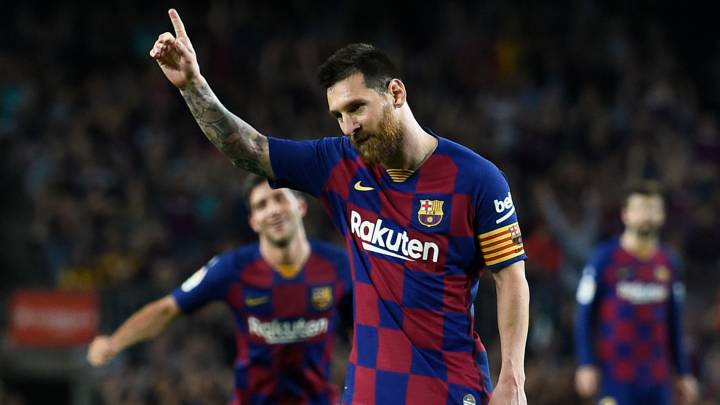 Speaking before the Juan Gamper trophy clash against Arsenal, Messi said: "It's hard to say something after last season, but I don't regret anything. But I have no doubt that together we are going to fight again for everything. We won eight League titles in 11 years. We do not give it the value it deserves but over the years we will see how difficult it was. This club fights for everything and this year will be no different. We have renewed dreams. Visca Barca and Visca Catalunya!"
The Catalan giants appeared on course for a treble during the previous campaign after reaching the last four of the Champions
League as well as the Copa America final. However, they suffered a shock 4-3 aggregate defeat at the hands of Liverpool in Europe despite holding a 3-0 advantage after the first leg at the Camp Nou.
Elsewhere, they were deemed favourites to win a fifth straight Copa del Rey crown, but they could not overcome Valencia for the third occasion running. The Blaugrana struggled against Los Che in the league with a couple of draws and the trend continued during the final where Marcelinho's side secured a 2-1 triumph despite managing just one-fifth of the possession. Barcelona start the new campaign with an away trip to Athletic Bilbao. The Basque outfit have been a bogey club for them in the past.