https://pbs.twimg.com/media/E6rzaEeVUAgZoDP.jpg
Atlanta United have undergone a remarkable transformation since the exit of Gabriel Heinze and they are on course to secure a place in the MLS Cup playoffs. A spot in the MLS Cup playoffs was highly unlikely with Gabriel Heinze as the Atlanta United manager as his team struggled to produced good results consistently.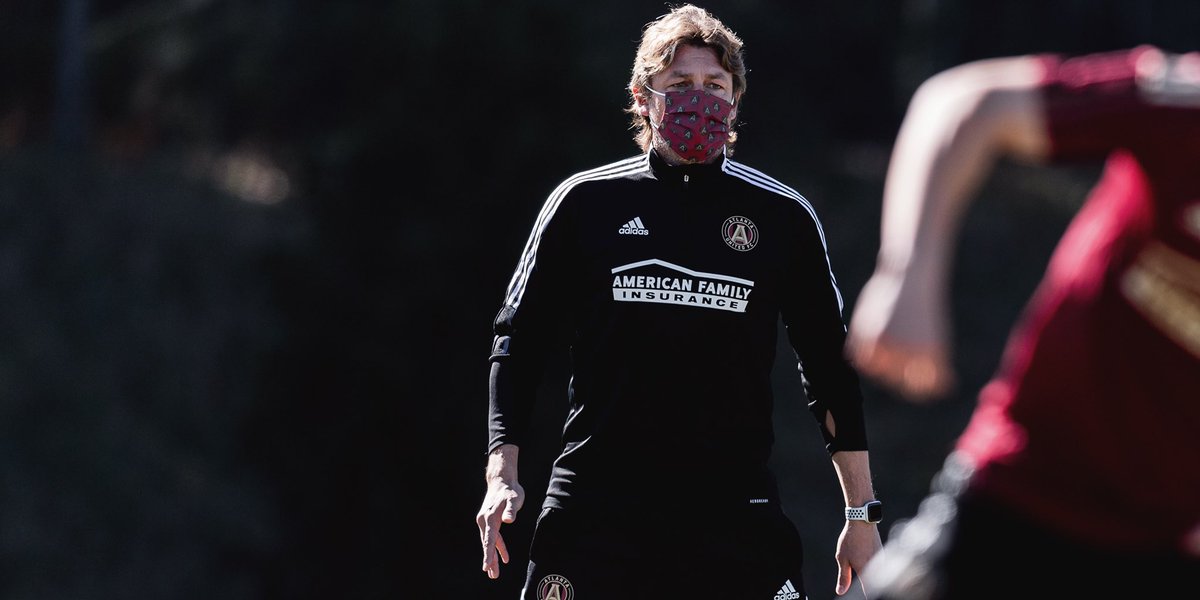 MLS football expert Rob Usry recently discussed the reasons behind the good form shown by Atlanta United since the exit of Gabriel Heinze in a chat with Brotherly Game. According to him, there is a noticeable improvement in two areas since the exit of former Paris Saint Germain (PSG) and Manchester United defenderHeinze.
Atlanta United players has had to deal with a less complicated tactical system since Gabriel Heinze was dismissed from his work as manager. He was named as the new Atlanta United boss in December 2020. Heinze was solely focused on his system while he was in charge of the MLS outfit and that lead to a negative effect on the team. Focusing solely on his system sucked the life out of his team thus leading to poor results on the pitch. His players were like robots as they tried to understand his instructions, whileindividualistic or creative mindset was non-existent. The tactical shackles were freed once Rob Valentino became the interim manager and that has continued under new manager Gonzalo Pineda.
Also, it was revealed that the arrival of new Designated Player, Luis Araujo has improved Atlanta United a great deal since the exit of Heinze. Araujo has added  creative flair to the Atlanta United. The MLS football giants have been missing that creative flair since the exit of Paraguayan footballer Miguel Almiron three years ago. In addition to his goals and amazing skills, Brazilian player Araujo makes the other players better.