Gabriel Heinzewon't forget Sir Alex Ferguson in a hurry after the Scotsman blocked his transfer to Liverpool while he was a Manchester United player. The legendary Manchester United manager did everything possible to stop Gabriel Heinze from moving to arch rivals Liverpool as detailed in his autobiography.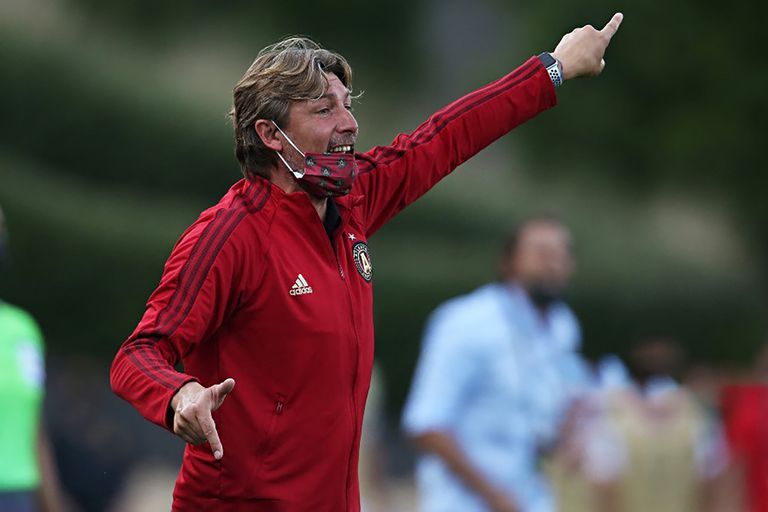 Manchester United and Liverpool are the two most successful teams in English football and they share an intense rivalry dating back to several decades. The Late Phil Chisnall was the last player involved in a direct transfer between the two clubs and that was over five decades ago. The transfer took place in 1964. Sir Alex Ferguson ensured that Gabriel Heinze didn't break that record during the 2005/06 season.
According to the quotes from the autobiography and made available by TalkSPORT, Heinze was informed that Manchester United don't sell players to Liverpool and the same applies to Liverpool as well.
Manchester United signed Gabriel Heinze from French team Paris Saint Germain (PSG) in the summer of 2004 and he enjoyed a very good debut at Old Trafford. Heinze made 39 appearances in all competitions and the Red Devils didn't win any trophy during that season as the team had to settle for third place on the Premier League table at the end of the season behind the London duo of Arsenal and Chelsea.
Heinze was unable to maintain the tempo with which he started his Manchester United career. The Argentine asked to leave the club in his second season as a Manchester United player and he was
Ferguson said that Gabriel Heinze wanted to leave the club one year on from his arrival and that his agent came to see him during a Champions League game with Spanish side Villarreal. Things didn't remain the same again afterwards as revealed by the then Manchester United manager.