Atlanta United manager Gabriel Heinze has shut down rumours linking Carlos Tevez with a move to the Major League Soccer (MLS) club. 37-year-old Tevez is a free agent after leaving Argentine football giants Boca Juniors earlier this summer and he has been linked with multiple MLS clubs.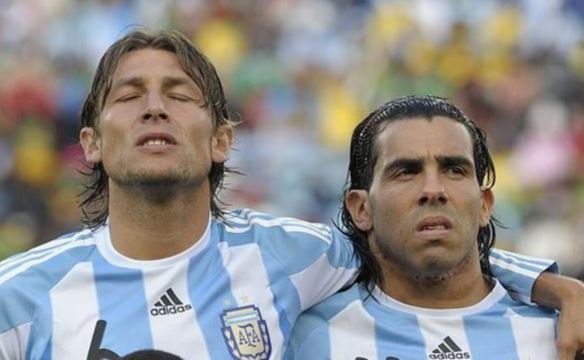 Trusted media outlets like ESPN and Tyc Sports have stated that Tevez has offers on the table from teams in the MLS including Atlanta United managed by Gabriel Heinze. Heinze and Tevez were teammates in the Argentine national team for several years.
Gabriel Heinze was quizzed by reporters about the transfer rumours involving Tevez and Atlanta United in his post-match press conference last week on the back of the 2-2 draw with Nashville SC in the MLS. When asked about Tevez after the game on Thursday night, Gabriel Heinze told reporters that he doesn't have anything to say on the transfer rumours linking the former Manchester United, Juventus and Manchester City attacker to the club and that he has not spoken to the veteran player in a very long time.
Tevez and Heinze played together for Argentina for six years between 2004 and 2010. Atlanta United boss Gabriel Heinze was already a regular in the Argentina team when Tevez made his debut in 2004. Heinzeand Tevez missed playing together at Premier League giants Manchester United by a few days. Tevez joined Manchester United from fellow Premier League team West Ham United in 2007 and some days after Heinze left the club for French giants Paris Saint Germain (PSG).
Tevez has spent the last three years at boyhood club Boca Juniors and it was thought that the veteran striker would retire from football after leaving the Argentine club this year. He scored four goals plus three assists in 17 appearances in his final season at Boca Juniors.