Atlanta United manager Gabriel Heinze made his debut for the Argentine national teamagainst African nation Libya in 2003. He played 73 times for the two-time world champions over a seven-year period from 2003 to 2010.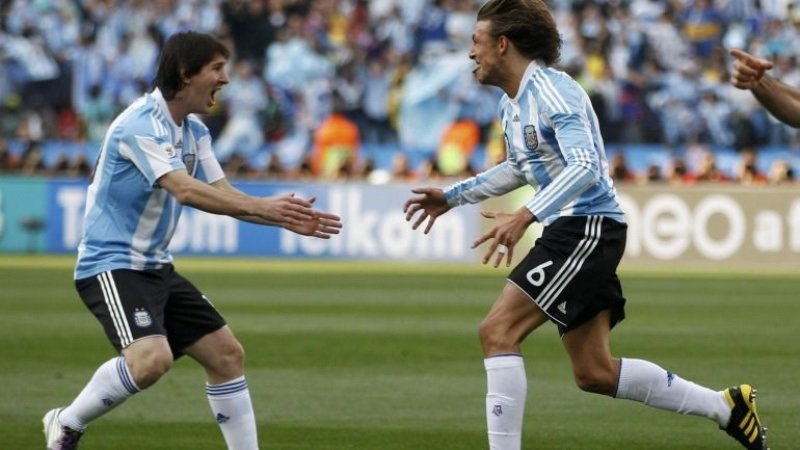 Gabriel Heinze featured for the first time in the colours of the Argentine senior national team during the away win over Libya in an international friendly. He went on to play for his country at the 2004 Olympic Games in Athens. The Atlanta United boss was one of the players in the Argentine squad that won gold medal at theAthens Olympic Games. Gabriel Heinze scored one of the goals in the thumping win over Serbia and Montenegro. His goal helped Argentina to a 6-0 win over the Serbians.
Heinze showed why he was an important player for Argentina after he made the 2006 FIFA World Cup squad despite missing the majority of the 2005/06 campaign at Premier League giants Manchester United due to injury. He was part of the Argentina team that reached the quarterfinals of the 2006 FIFA World Cup tournament in Germany before they were beaten on penalties by the host nation.
The Atlanta United manager also featured for Argentina at the 2007 Copa America tournament. He scored one of the goals in the semi-finals to help his country into the final of the tournament. Gabriel Heinze found the back of the net via a header and off the freekick from Juan Roman Riquelme. His goal propelled Argentina to a 3-0 win over Mexico in the last four. They were able to setup a final meeting with Brazil. In the end, Heinze and Argentina lost the title to the Brazilians.
Gabriel Heinze was part of the Argentina squad to the 2010 FIFA World Cup tournament in South Africa. He played in four of the five games for Argentina at the tournament. The versatile defender scored the only goal of the game in the 1-0 win over Nigeria in what was his third international goal. In total, he scored three goals in 73 games for his country.