Atlanta United have improved significantly since Gabriel Heinze became their managerat the end of last year though there's still room for improvement. The Five Stripes struggled defensively during the 2020 MLS season but Gabriel Heinze has been able to improve the team on the defensive side thereby turning the Western Conference team into one of the best teams defensively in the MLS this season.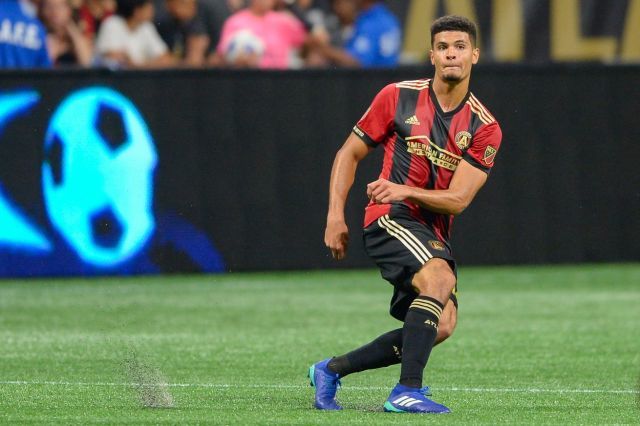 Gabriel Heinze has been able to stamp his authority on Atlanta United who are also a more progressive team in comparison to last season. Atlanta United have not always backedperformances with results this season but it's only a matter of time before Heinze and his playersstart to achieve results to back up their impressive performances.
Ex-Paris Saint Germain (PSG) and Manchester United defender Heinze has only been the Atlanta United boss in a matter of months and a lot of players have recorded marked improvements under manager Gabriel Heinze. Let's examine the top three most improved players under the Argentine tactician.
24-year-old defender Miles Robinson is one of the players that have improved since Heinze became the Atlanta United manager. He is widely regarded as one of the best one-on-one defenders in the MLS but he has taken his passing to the next level with Gabriel Heinze in charge of the team. He produced a world class pass for Marcelo Moreno to open the scoring inside six minutes of the 2-2 draw with Nashville in the last game. Anton Walkes is another player who has greatly improved under Heinze and he has been able to form a potentmcentre back partnership with Robinson in the MLS this season. Lastly, creative player Brooks Lennon has been the man saddled with the responsibility of creating chances for his teammates and he's another player that has improved since the appointment of Heinze as manager.